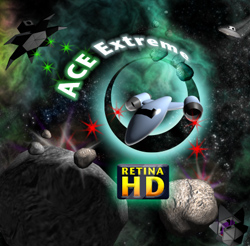 The new game engine is now ready. The first project that we're bringing over is Ace Omicron. However, the name is changing to ACE Extreme. Sounds extreme, huh?
We are adding a bunch of features to it: new game modes, making it support Retina-screen MacBook Pros and iPads, and are shooting for a summer release. It'll be available on the Mac App Store and iTunes App Store. We'll be demoing the game at the TooManyGames expo held in Oaks, PA from June 14-16, 2013.
And… it's a good time to upgrade to Mountain Lion (10.8) as Ace Extreme will require it ;-P
Read more..